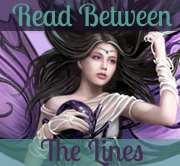 For Dan Wright's next date on the Legacy Of The Dragonkin tour with Page Turner Book Tours he stops by with
Read Between The Lines
for a guest post.
Here is an excerpt from the guest post...
"
Now in the past, and even a bit today, I used to do all my own editing, mainly because I couldn't really afford a professional proofreader Like any naive young buck, I used to think "how hard can it be?" But let me tell you, nothing is more annoying than reading through your book after it's released (having gone through it hundreds of times with a fine tooth comb), only to discover a hundred different typos that you missed out! And believe me, this has happened to me a couple of times before, so I try to make sure my books are edited and cleaned up as much as possible.
"
Please click
HERE
to read the full feature.
~*~

Please be sure to check out the EXCLUSIVE Tour Contest where you could win many exclusive Dragonkin prizes and much more...
Good luck to all who enter!!